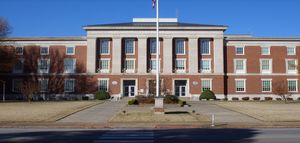 Any practicing attorney knows that when you file a lawsuit, you need to include all potential possible causes of actions that are relevant to the client's claims.  In general, claims not asserted arising from the same set of circumstances may be waived if not asserted.
Another reason for asserting all possible causes of action is the unpredictability of the courts.  If the court disagrees with your theory of the case regarding a particular cause of action, it is always good to have others to fall back on.  In Federal cases, it is customary for one or both parties to file motions for summary judgment and Federal Courts also use these motions to weed out cases that should not make it to a jury.  Often, a plaintiff's lawyer most important job during the prosecution of a case is to survive these motions in order to get the case in front of a jury and seek justice for the client.
A case in point.  A few years ago, Domingo J Rivera filed a case involving violations of the Computer Fraud and Abuse Act as well as several other causes of action in the Western District of Arkansas.  You may read the opinion here.  According to statements made by the presiding Judge during the motion hearings, this was the first case of its kind filed there.  Both parties requested summary judgment in the various claims presented.  As expected from a Federal Judge, the Court thoroughly analyzed the claims of both parties.
United States District Court For the Western District of Arkansas
The Summary Judgment decision came down and this is some of what we saw:
i. Federal Computer Fraud and Abuse Act
The Court denies summary judgment to either party on Plaintiff's allegation of fraud in connection with computers in violation of 18 U.S.C. § 1030. After reviewing the filings provided by both parties, genuine issues of material fact remain, including but not limited to, whether or not Plaintiff has suffered a loss in excess of $5000, which is required to trigger a civil cause of action under 18 U.S.C. § 1030 ©(4)(A)(i)(I).
Ok, so we still had to go to trial.  It would have been nice to get summary judgment and ONLY have to prove damages, but we still had to prove liability as well because, under the relevant statute, the amount of damages was an element of the cause of action itself.  The Federal claims seemed to be headed to trial, which is not a bad result.  However, we also filed State causes of action and those we won.  The Court held:
Plaintiff contends that Defendant should be found liable for computer trespass under Ark. Code Ann. § 5-41-104. While there is little case law interpreting this particular statute, it is clear to the court that Defendant intentionally accessed the MySpace and Yahoo computer networks without authorization and should now be held liable for computer trespass. While the extent of Plaintiff's actual injury, under this statute is not entirely clear, the Court finds that she has at least sustained some minor damages in changing her passwords and assessing the consequences of her husband's snooping. See Cardinal Health 414, Inc. v. Adams, 582 Supp.2d 967, 982 (M.D. Tenn. 2008) (finding minor damages to a plaintiff under a similar state statute). The Court therefore finds that summary judgment should be granted in favor of Plaintiff on this count as to liability, and any damages may be determined at trial.
Bingo! At that point, we could still go to trial and work to convince the jury to decide in our favor regarding the Federal claims.  More importantly, by having the Court rule that we had already won in the computer trespass claim, the only decision the jury had to make was the amount of damages.  Regardless of what happened at trial in relation to the Federal claims, we had already won the case and in Federal Court, a win is a win!